So the August long weekend has passed. What is the excuse for getting this day off in the summertime? Family-Style-Happy-Day? National Catfish Celebratory Day? Romance Awareness Fun-Time-Day? Doesn't really matter, does it? A holiday is a holiday. It was also very nice to get a day of rain on Friday. And not just because we've had a crazy run of gorgeous weather and everything around us seems to be dying, but also the video stores needed a good watering as well. I have a love/hate relationship with summer. As much as I enjoy the great weather I can't let myself fully appreciate it as it throws our business in the mud and kicks it in the head with an iron boot. This summer has been particularly brutal for us. We've been scratching our collective heads trying to figure out the cause. Besides the usual blow darts to the back of the neck reasons like illegal and legal downloading, Netfilx, internets, birdwatching and dog petting there are a myriad of other factors that are bumming us out such as the aforementioned record of horrible sunny days and, to be honest here, a poor selection of New Releases in the past months or so. All of these factors have added up to a fairly stressful summer for us so far. Check out the rating of the top DVD rentals on the internets. (These top rentals don't really reflect what rents well at our stores but you get the idea)
The good news, and it was good news, is the rains definitely helped us on Friday and the slate for films due for release in August and September is unusually strong. So we'll continue to hang in there and hope for the odd day of wetness to cheer us up. In the worlds of Monty Burns, "Ever since the dawn of time, man has yearned to destroy the sun!".
While many of you see our glorious summer as something like this…
I see it more along these lines…
Oh, and don't forget about the fabulous Black Dog underwear now on sale at both stores. You'll be the envy of all your friends and neighbours (well the one's that can see you in your underthings that is)! They're selling fast (some peeps are coming back for a second pair already).
New Releases for Tuesday August 6th
Community Season 4 – Never have I seen this show. Heard that there's some fine laughs to be had, did I.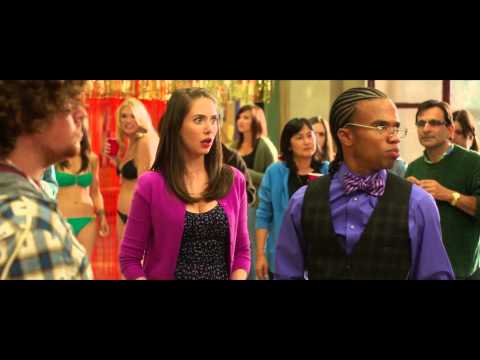 Ginger & Rosa – Fine little drama about a couple of best friends growing up in London under the darkening clouds of the Cuban Missile Crisis. Then something happens to the two young lasses that changes their lives forever. What could it be? A talking dog? Poison monkey attack? UFO abduction? Directed by Sally Potter (Orlando).  
Magic Magic – Cool looking horror thriller about a naive girl's trek through Chile with some friends. They meet up with evil Michael Cera and things take a turn for the nasty. Anyone else having a hard time picturing an evil Michael Cera? He looks pretty mean on the box with his furrowed brow and all.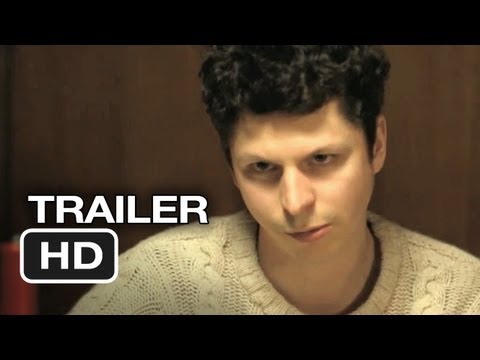 Place Beyond the Pines – The Gosling is a motorcycle stunt guy who tries his hand at robbing banks as a means to support his lady friend and her sprog. Handsome Bradley Cooper is the guy to try to stop him. Much drama and motorcycle chases, I presume, ensues. Heard this one's quite excellent. Also on the Blu Ray.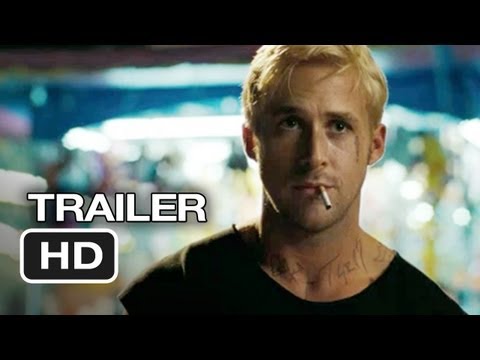 Oblivion – The Tom Cruise stars in this poorly-written but great looking sci-fi thriller (much was filmed in Iceland and it looks terrific). Tom and his lady friend patrol the earth after some sort of alien holocaust maintaining some giant machines that seem to be doing something. Morgan Freeman shows up for a spell as a sort of lame Morpheus type character. Worth a watch as it hums along and is quite entertaining even if you you don't care for the Cruise or good scripts. Also on the Blu Ray.  
On the Road – Adaptation of the famed Kerouac novel stars Twilight and some other folk as they traipse around America looking for some sort of meaning in their lives. Directed by the dude that made Motorcycle Diaries.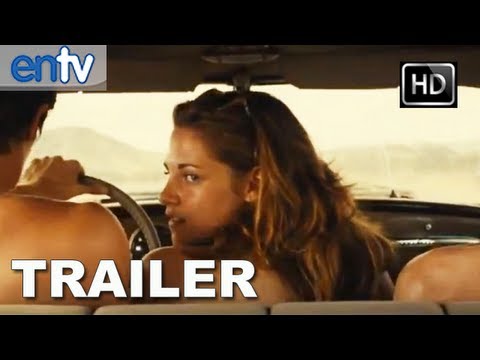 Starlet – Much ballyhooed, by those who like to ballyhoo, flick about an unlikely friendship that is formed when 21 year-old Jane meets octogenarian Sadie at a yard sale. You meet the most interesting folk at yard sales.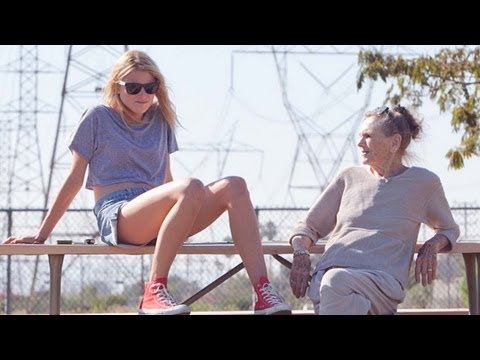 To the Wonder – Boy, Terence Malick is just cranking them out these days. This one finds Ben Affleck wandering around fields of wheat expressing deep thoughts about his Russian bride, his childhood sweetheart, Javier Bardem and those fields of wheat he spends lots of time in. Also on the Blu Ray.  
West of Memphis – Great documentary about the miscarriage of justice that was the famed Memphis Three case where 3 dumb guys were tried for the brutal murders of three young boys because they liked heavy metal music (the not-so-bright fellas liked the heavy metal, not the kids, although the kids may have liked it as well, I just don't know). Excellent stuff here. 
Coming Next Week
Olympus Has Fallen
Liberal Arts
Reality
Enlightened Season 2
Girls Season 2
The Company You Keep
Angels Share
Big Wedding
Recently Enjoyed…
Oblivion
Place Beyond the Pines
West of Memphis
Wrong
Stoker
Breaking Bad
Orphan Black
House I Live In
Pieta
Enjoy another bloody beautiful week. Be safe and happy and hopefully laugh at this…
http://www.metalsucks.net/2013/08/05/website-photoshops-dogs-in-place-of-bass-guitars-because-why-not/