So the wife and the sprog have hightailed it back to old Toronto, T-dot as the kids like to say, for a week (work and family visit – not to worry) leaving me to my own devices and challenging my survival skills. Now, being a full grown man, one would expect that I would be able to fend for myself and survive quite easily on my own. Well, it's only the third day and my world has gone to hell – there's no food left in the house, I haven't eaten in days and lost 15 pounds, the power's gone off, the cat is either missing or is hiding and plotting to kill me and eat my face when I pass out, I think that there's a family of possums living in the dining room and I can see buzzards circling overhead. I've gone from looking like this…
to foraging and shambling around the house and yard looking for sustenance in this decrepit sate of disrepair…
I just kidding, of course. This is a mini-vacation of sorts for me. I imagine that, given the opportunity, a lot of blokes might be tempted to head off to the local strip joint, massage parlour, heroin/crack/crank/ketamine/disco biscuit/bath salt/hocus/black whack/vitamin R/pumpers/Mexican Valium dealer or even hit their favourite saloon. Me? I'll be holed up in my living room with a pile of cheese, wine and what-not watching movies. Lots of movies. Boring and old I am. In my eyes, that's a little bit of heaven…
In other news…Black Dog Cambie just turned 17! Seventeen! Holy moly. So to celebrate our being alive this long we're gonna offer our ever-so-popular late charge amnesty program. Starting Tuesday the 23rd and running till the end of the weekend please drop in with a donation to the food bank and we'll absolve you of your late charges. Good deal, yes? Make it a healthy donation as well, no creamed eels please…
New Releases for Tuesday April 23rd
Broken City – Big cast – Marky Mark, Russell Crowe's hairpiece, Catherine Zeta-Douglas plus others swim around in this tale of politics, corruption and da police. Haven't we seen this before? Also on the Blu Ray.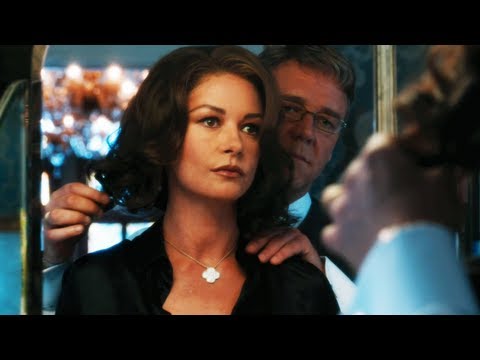 Cold Prey II – aka Fritt Vilt II (which is way more fun to say) picks up right after the proceedings in Fritt Vilt left off. The lone surviver of the nasty goings-ons has to, yet again, deal with a killer psychopath. There never seems to be any nice psychopaths in horror films. Wonder why that is? 
Gangster Squad – Who named this film, my 7 year-old? Like really, Gangster Squad? Sigh.  Another big cast – The Gosling, Sean Penn, Emma Stone, Josh Brolin and a bunch of others ham it up in this period piece about Johnny Law trying to bring down gangster kingpin Mickey Cohen. Also on the Blu Ray. 
Haunting in Connecticut 2 – For some reason this sequel takes place in Georgia. Shouldn't they have called it Haunting in Georgia? Would that have been too confusing for folk who like their hauntings in Connecticut? Have they run out of ghosts in Connecticut? 
The Impossible -Oscar nominated Naomi Watts and Obi Wan Kenobi go on vacation in Thailand just in time for the big tsunami to sweep them away. Quite good despite some cheese and attempted emotional manipulation along the way. Great destruction scenes. The quote on the box – something about "heart-warming" and "life-affirming" almsot kept me from watching this but it is definitely worth your time. Come to think of it, I'm not even sure what life-affirming means? That life is better than death? Well duh. Also on the Blu Ray.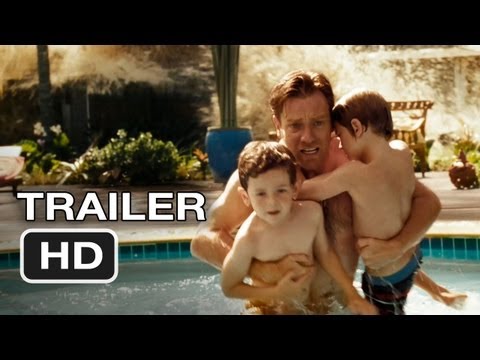 Promised Land – Matt Damon (MATT DAMON!!) stars in this tale of a natural gas salesman who travels to a small town where his company wants to exploit and rape the land. Does he engage with the townsfolk in unexpected ways leading him to reconsider his life and work choices? Probably. Also on the Blu Ray.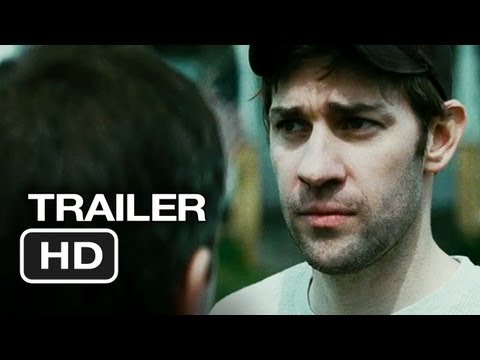 A Royal Affair – Young queen, married to an insane king, starts an affair with her doctor. Stars the Mads Mikkelsen. Love us the Mads!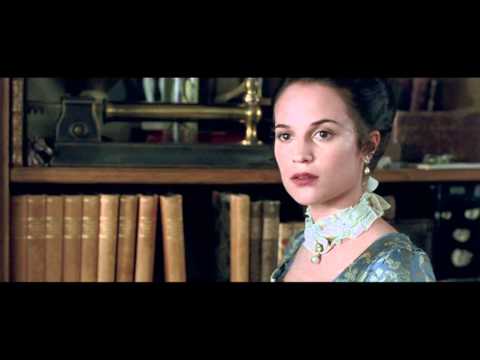 Summer Wars – Sci-fi anime about parallel worlds, teen crushes, cyber-punk and some end-of-the-world shenanigans. Also on the Blu Ray.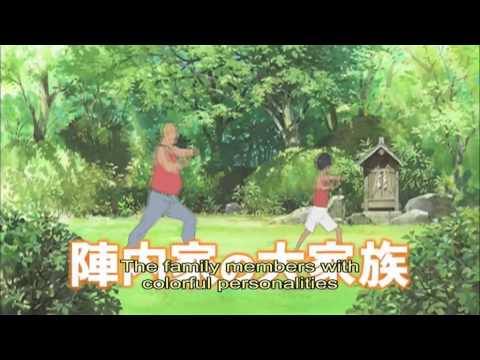 Coming Next Week
Wicked
Not Fade Away
Silver Linings Playbook
Details
As Luck Would Have It
Guilt Trip
Recently Viewed and Recommended
The Impossible
Django Unchained
Killing Them Softly
Waking Dead Season 2
The Sweeney (Blu Ray is now on the shelves!)
The Master
Perks of Being a Wallflower
Rust and Bone
This Must Be the Place
For this week's chuckle, I'll leave you with this…Having a hard time finding work? Look no further then Craigslist…
http://www.happyplace.com/10720/utterly-insane-job-opportunities-on-craigslist