So I imagine that a lot of you fine folks watched what is known as The Super Game on the weekend. Not really being much of a football fan myself, I didn't really care all but still I had it on in the background mildly paying attention. I don't know what it is about these "Big Cultural Events" that intrigues me so much. Even around the world folks watch this whether they understand the game or not. My friend in Korea lamented the fact that instead of showing the big game all he could find on the TV was a rerun of a baseball game from 1981 (Dodgers won 4-1). It's not even about the game itself (football is pretty boring), but it seems that it's appeal lies in participating in some (almost) universal happening. Is that it or do I tune in with the hopes of some big terrorist attack or to see maybe a naked boob or something? I was invited to a couple of Superbowl parties but passed on both. Then felt a weird ping of envy for not going. Was it because I was denying myself this shared experience? Or was it because I was missing out on beer, friends, nachos and wings? It was most certainly probably the latter. I feel the same way towards things like the Oscars (at least they're movie related), the Gemini Awards, the Most Phallic Building Awards (actually thing!), Arbour and Groundhog Day parties, Psychic of the Year Awards (actually thing!), and so on. I have no vested interest in who wins the Oscars, or the Most Phallic Building Awards, but I'll watch just the same. Hope that I get invited to a party as well!
This is what I was hoping for: A giant boob attacking the Super Bowl.
And the winner goes to…
I got so hammered at this year's Groundhog Day Celebration!
In case anyone is interested in my blatherings, I've resurrected my "blog". I'm going to try to be a regular posting type guy and it will be mostly, but not exclusively, movie focused. Can be found here…https://blackdogvideo.bc.ca/category/blackdog/
New Releases for Week Ending Tuesday February 5th
Alex Cross – Pretty crappy police-serial-killer-thriller thing with Tyler Perry (no word if he's in drag for this flick) as the titular dude and that doctor guy from Lost as the demented killer. You may have to apologize to your eyeballs after watching this one. Maybe take them out to dinner or buy them flowers to make up for the experience. Also on the Blu Ray. 
Celeste and Jesse Forever – Fine little rom/com finds the lovely and talented Rashida Jones (who also wrote this) and the lovely and toothy Andy Samberg playing high school sweethearts who got married and now are getting divorced but are going to try to remain friends. Good luck with that. Also on the Blu Ray. 
Deadfall – A botched casino heist , a Thanksgiving dinner gone wrong and lots of snow highlight this thriller with a pretty good cast – Eric Banana, Olivia Wilde, that hunky guy from Sons of Anarchy, Sissy Spacek and Kris Kristofferson. Also on the Blu Ray. 
Flight – Denzel plays a boozy, drug addled pilot who saves a plane from crashing too much but the ensuing investigation leads to the discovery that the plane was in trouble because Denzel was on bath salts and was trying to eat his co-pilot's face. I wonder how many pilots fly while under the influence of bath salts or meth or shrooms or crank, or from licking a South American Tree Frog ? Probably best not to think of it. Also on the Blu Ray.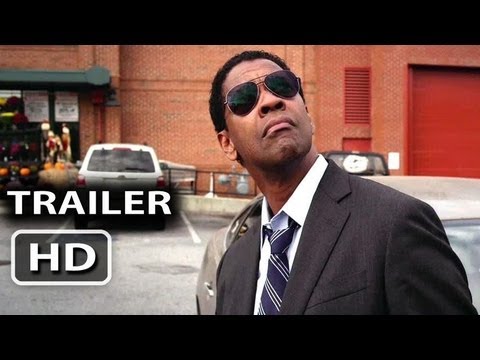 Here Comes the Boom – Man, I hate the title of this movie so much. And I don't even know why, except that it really boils my potatoes. I wouldn't watch this based on the inane title alone. I wouldn't watch this as it looks like another lame Kevin James film. I wouldn't even watch this with your eyes. It's the kind of crappy comedy where an over-weight buffoon catches the attention and affection of a Selma Hayek (played by Salma Hayek). Need I say more? What's it about you ask? High school teacher becomes a mixed-martial arts fighter to raise money for his school or something like that. Uh-huh. Also on the Blu Ray.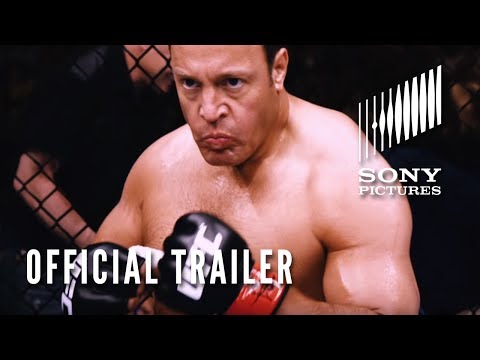 Les Infidels – That Artist guy, Jean Dujardin, has multiple roles (along with some sexy lady legs by the looks of things – is he going to make a wish?) in this collection of French short films about the hilarious subject of infidelity. 
Coming Next Week
Perks of Being a Wallflower
Skyfall
Man with the Iron Fists
Liars Autobiography: Untold Story of Graham Chapman
Bully
Dinosaur Project
Drunks and On Drugs
Hara-Kari: Death of a Samurai
Inescapable
Jedi Junkies
Robot and Frank
The Sessions
Taint
Silent Hill: Revelation
Eye of the Storm
Recently Viewed and Recommended
Downton Abbey
End of Watch
Homeland
Boardwalk Empire Season 2
Excision
Searching for Sugar Man
Sleep Tight
Paranorman
Justified S 3
Girls S 1
Looper
And one last Super Bowl jab from our friend, Grumpy Cat
Black Dog Video
www.blackdogvideo.bc.ca