Hello. First off let me apologize for the possible messed-up format of last week's newsletter. I included a few photos from my Mexico trip with some "witty captions" that were supposed to align with each photograph. Unfortunately I'm not too well versed in the use of something called "tabs" on the computer and the result may have jumbled the photos and said witty captions. They were pretty funny, trust me. I remember back in the day, about 12 years ago or so, back before there were any computers, when we published a paper copy of what was then called The Black Dog Yak. It was only a monthly as it cost money and required a bit more effort, but it was fun and what you saw is what you got. Sometimes I get nostalgic and miss the days before all this technology invaded and controlled our lives. Shortly after I moved to Vancouver back in the mid-90's I saw a commercial where a manly-man type dude was riding a horse in the woods talking on a cell phone. I thought it was the most ridiculous thing I'd seen, like really, who'd want to ride one of those giant, flesh-eating monster beasts?! Hah! I vowed right then never to get a cell phone. I just couldn't think of any situation that I would ever need/use it. I think that now I'm on my 3rd or 4th one. I'm a sad old man.
Anyhoo, we're half way through the month of October – Halloween month – and if anyone is interested in some good horror film recommendations, go on over to our Facebook Page and "Like" it or follow us on what the kids like to call the Twitter for a daily Black Dog Halloween Film Pick! Good stuff. As the end of the month draws nearer I'll have some recommendations in the newsletter as well.
And…we still have a couple of Blu Ray copies of Prometheus for sale and a stupidly low price of $19.99. Only a few left at each store. Get 'em while you still can.
New Releases for Tuesday October 16th
Chernobyl Diaries – A bunch of nubile coeds go on vacation in the wasteland of Pripyat, the former home to the workers of the Chernobyl nuclear reactor because, like, who wouldn't want to go there – I hear it's lovely in the spring. You remember that place, they had some sort of meltdown bugaboo a few years back? Well it seems that all that nasty radioactive stuff has turned the former workers into blood-thirsty mutant zombie dogs or something like that. Mayhem and carnage, I presume, ensue. Also on the Blu Ray. 
Dark Horse – The latest from the always creepy, weird and fantastic, Todd Solondz (Welcome to the Dollhouse, Happiness) tells the story of a blossoming romance between a kind of a loser (the Dark Horse of the title) and a strangely depressed woman. Expect a lot of uncomfortable, awkwardness throughout. Yes please! (May be late on the shelves) 
LCD Soundsystem: Shut Up and Play the Hits – Music doc chronicling LCD Soundsystem's final show last year. I can't believe I missed that tour when it rolled through town. It was down in Stanley Park and would have made for a great night. Now they (him) are no more. Makes me sad. I'll have to get drunk and watch this very loud. Blu Ray only at the moment, DVD should be here asap. 
Mad Men Season 5 – More Mad Men doing their Maddest Man things. One of the best shows on the TV, but I don't have to tell you that. Did you miss Don Draper? Do you need some handsomeness in your life? Well he's back! Also on the Blu Ray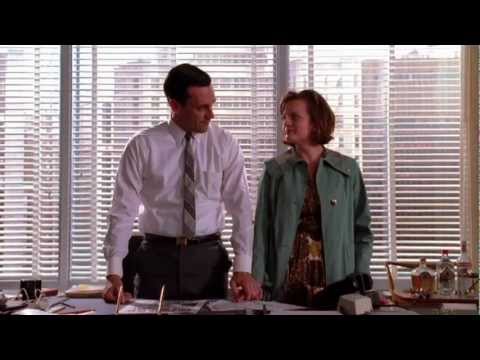 Madagascar 3: The Reckoning – Some talking animals invade Europe and, under the guise of working as circus folk, hatch a plan to kill the Queen of England and eat her festering carcass. Or something like that. Also on the Blu Ray.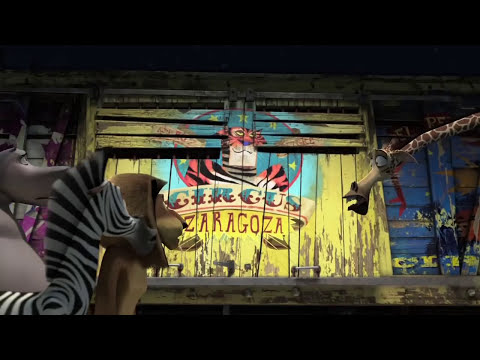 Moonrise Kingdom – Another gem from Wes Anderson. A couple of children escape their perceived oppressive oppressors and hide out in a tent on a beach where they make out and go swimming. Great cast makes up for my lame description. If you like the Wes Anderson, you'll like this film. Also on the Blu Ray.
Neil Young: The Reckoning – Neil Young returns to the place of his upbringing with a thirst for bloody vengeance against the thugs killed his family and stole his innocence. Then he goes to Massey Hall and plays a nice concert. Filmed by Jonathan Demme. Also on the Blu Ray. 
Red Lights – Paranormal investigators Sigourney Weaver and Cillian Murphy launch an investigation into Robert De Niro, a famed psychic who may or may not be evil. Didn't they see Angel Heart?! He's the freakin' devil! Of course he's evil! Also on the Blu Ray. 
That's My Boy – Adam Sandler, sigh (not a good sigh either) plays an obnoxious man-boy-child asshole (no, it's not a documentary) who re-enters his son's – Andy Samburg – life. Hilarious hijinks, I presume, ensue. Also on the Blu Ray
Red Band Trailer –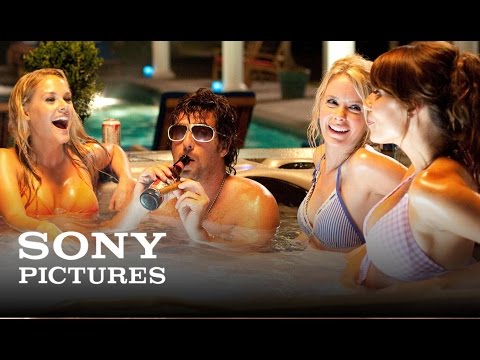 Coming Next Week
Abraham Lincoln: Vampire Hunter
After Porn Ends
Magic Mike
Eddie the Sleepwalking Cannibal
Fear and Desire
Rec 3: Genesis
Seeking a Friend for the End of the World
Cochon de Gaza
Recently Viewed and Recommended
Moonrise Kingdom
Mad Men Season 5
American Horror Story S 1
Fringe S 4
Bullhead
Michael
Avengers
Prometheus
Bernie
Cabin in the Woods
Lovely Molly
And here's the flicks that we've recommended for your Halloween viewing;
Trick 'r Treat
Shutter
Triangle
The Devil's Backbone
Inside
The Haunting (1963)
Drag Me to Hell
I'm Not Scared
And that about wraps it up for this week, folks. I'll leave you with this little video (it's about 11 minutes long but it's worth your time as it's pretty funny) of Jon Hamm and Adam Scott redoing the Simon and Simon (everyone remembers that fine show from the 80's right?) intro. 
Black Dog Video
https://www.blackdogvideo.bc.ca/