So it was with a bit of anticipation that I shoved the horror film Sinister into the Blu Ray player the other night. Was it going to be what I was looking for or was it going to be another disappointment? Can you guess what the result was? Despite have a few good moments, it too long and I had to endure Ethan Hawke's giant head for almost 2 hours and it fell apart the moment you started to think about it. "Just get out of the house!" "Did you really think that your wife wasn't going to find out that you bought (for some reason) a murder house?" "What's with the dog?" "Do scorpions live in upstate NY?" These and many other questions reared their ugly, sinister head.
Why am I bothering to tell you this? Well, I love horror films. Always have. I remember during a hot summer when I was about 13 or so we had a pool so I was quite popular in July and August (not so much the rest of the year). On a particularly lovely Sunday afternoon there were a bunch of friends and people I kinda knew in my back yard splashing around having a fine time. Me? I was in my dark basement watching The Brain that Wouldn't Die broadcast on the TV with poor reception and in black and white. To me this was great. I'd much rather watch a terrible (wasn't terrible to me at the time ) scary flick then frolic in the sunshine and the pool. I loved horror films, what can I say?
But it's a funny genre, I can't think of any other category of films where there is so many movies produced, but so few good ones made. Maybe romantic comedies? There's lots of those and a tremendous amount of terrible ones. Is it just that all the good scary ideas have been used up? A lot of horror films resort to gore and torture and banal stuff like that (but don't get me wrong, I love copious amounts of gore – good gore that is, there's a difference. And don't even get me started on CGI blood!) instead of actually trying to scare you. What happened to all the good scares? Where's the creativity? Horror films are relatively easy and cheap to produce – just add some blood, a cabin in the woods and some willing coeds and blammo, you've got yourself a horror flick. But many forget that what is needed is a good script with good ideas. Without that, you have nothing. Remember the original Haunting from 1963? It's black and white, all atmosphere and sounds. Nothing is ever seen but it works so well. Now that's a horror film!
And yet I'll still watch pretty much any horror film released these days, hoping for a good fright and something that doesn't fall apart if you peer at it too hard and long. Maybe I should just write my own horror flick and stop this whining. Hmmmm….
High art…when you're 13.
And yes, the big DVD/Blu Ray sale continues unhindered at both store. Tons or previously-loved DVDs and Blu Rays to be had – DVDs are only $5 each or 3 for 12 bones while you can take home some bouncing baby Blu Rays for a paltry $8 a piece or 3 for 20 clams. Follow us on the Facebooks and/or the Twitters to keep updated on what's going in the sale bins, new stuff that arrives on the shelves, daily film recommendations and just for fun stuff as well…Good times. https://www.facebook.com/blackdogvideo and https://twitter.com/blackdogvideo
New Releases for Tuesday March 12th
Hitchcock – Ever seen Psycho? Know who Alfred Hitchcock is? What about Anthony Hopkins and Helen Mirren? Put all these in a blender, crank it to pulse, pour it in a glass and drink it down. Now that's pretty gross. If you don't want to do that then check out this flick that has "Das Cock" (that's what his friends called him, I presume) going about trying to get that famous film made. Good stuff. Also on the Blu Ray.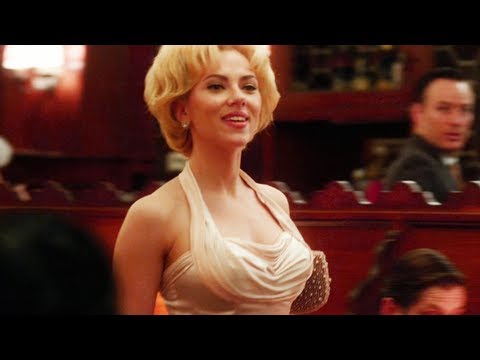 Kill for Me – Two women form a bond to "take care" of abusive men in their lives. Me thinks it may involve some violence. Let's hope anyways. Time for some revengin'!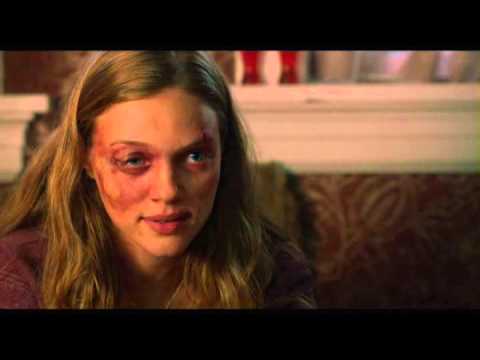 The Last Gladiators – Doc by Oscar winner Alex Gibney (Taxi to the Dark Side, Enron) about hockey enforcers. Looks pretty interesting. Especially if you like hockey. And guys punching each other in the face. It's really bizarre if you think about it – it's the only sport where fighting is actually part of the game with penalties assessed and guys whose job is to fight. I love playing hockey but as for fighting, no thanks. I'm far to delicate for such things. My word!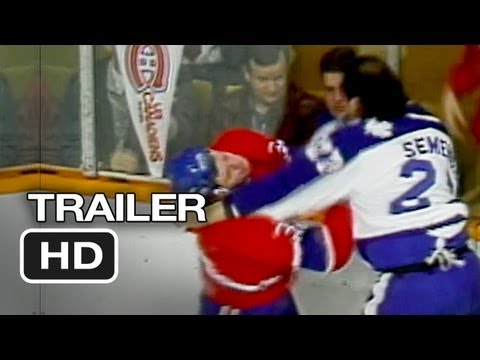 A Late Quartet – Great cast; Philip Seymour Hoffman, Christopher Walken,Catherine Keener and probably at least one other actor, star in this drama about a member of a band (is it called a band when it's classical instruments? Or is it called…A Quartet?) who have to deal with death, egos, lust, drugs, murder, poison monkeys, unicorns, and other assorted problems that always seem to come with classical music. 
Life of Pi – Mmm pie, who doesn't love pie? Oh, I'm thinking of something else. Pie I think it was. This here's Ang Lee's latest and greatest flick (won a wheelbarrow full of Oscars) about a guy stranded on a small boat with a big tiger. Supposed to be quite a profound and amazingly epic journey of discovery. Despite that description, I still want to see it. Also on the DVD.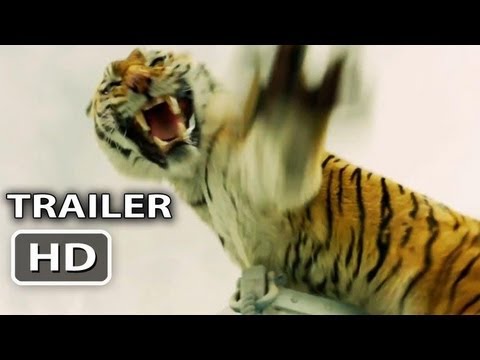 The Monk – Vincent Cassel has a creepy monk? You had me at Vincent Cassel has a creepy monk. Actually I don't know how creepy he is, just hoping. I read one review where the uptight reviewer claimed the film mocked religion because it show male frontal nudity. Made me laugh.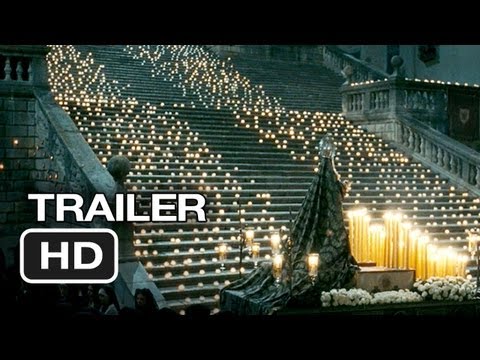 Playing for Keeps – Remember a while back when I wrote about romantic comedies rivalling the abundance and abundant badness of horror films. May I present to you Gerald Butler and a bunch of hot soccer moms (including Jessica Biel, Uma Thurman, Dennis Quaid and Catherine Zeta-Jones) getting into oh-so-many awkward romantic situations. Please. 
Rise of the Guardians – Lame-looking animated kids fare about Santa, Tinkerbell, the Roadrunner, Wolverine and Big Bird or something like that who join forces to battle some bad guy. Why can't animated characters just play nice? Also on the Blu Ray. http://www.youtube.com/watch?v=gqHh6R_9F90 youtube]http://www.youtube.com/watch?v=gqHh6R_9F90[/youtube]
(late at Cambie – hopefully very soon)
Smashed – Heavy drama about a relationship built on a couple's mutual love of booze that gets put to the test when one of them decides to sober up. When I first read this review I thought it was a secret documentary about my life. Whew! Supposed to be quite an excellent film with really good acting and other shit. Also on the Blu Ray http://www.youtube.com/watch?v=JL9xQtFWu6M
The Taint – Best name for a film in quite a while, I have to say. Tainted water has turned men into murderous raging misogynistic monsters who only want to kill women in terrible ways. Much violence and castration ensues. This film might have a limited appeal I think. It's exploitation. It's stupid and I hear it's pretty fun for those of you who enjoy this type of nonsense. Definitely NSFW or most humans trailer – http://www.youtube.com/watch?v=Ks-ZHst2kMg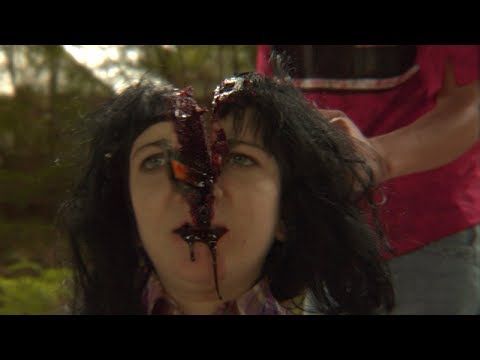 This Must be the Place – Weirdest film out this week is not The Taint but this number that finds Sean Penn, as retired glam rocker Cheyenne, returning to the States from Ireland to track down a Nazi war criminal who made life tough for his dad in WWII. Told you that this one sounds bizarre. Also has Frances McDormand, David Byrne, Harry Dean Stanton and Judd Hirch to make things even more like the cult oddity that it is sure to become. http://www.youtube.com/watch?v=kplFGDHuYy4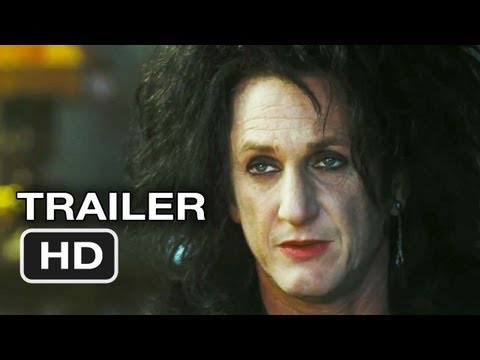 Waiting for Lightening – Doc about a skateboarding guy – Danny Way – and his life and attempt to jump over the Great Wall of China. Not too sure where the lightening part comes in but if I was a skateboarder, I don't think I'd be waiting for lightening ever. Seems kinda dumb. Unless it's a metaphor for the right time of life to do something profound, like ride a skateboard in China, then it's cool. http://www.youtube.com/watch?v=1mQbD8xzNdY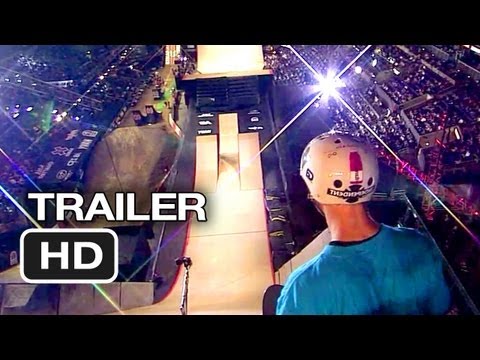 Coming Next Week
Zero Dark Thirty
The Hobbit: An Unexpected Journey
Mars et Avril
This is 40
Les Miserables
Rust and Bone
Recently Viewed and Recommended
The Intouchables
Girls – Season 1
Perks of Being a Wallflower
Skyfall
Seven Psychopaths
Argo
Bully
Game of Thrones Season 2
Holy Motors
Sound of My Voice
Compliance
Robot and Frank
End of Watch
Homeland
Paranorman
That's it for this week, folks. Hope that you have a fine week. I'll leave you with this poster that may help to explain the lack of quality of horror movies as of late…
Black Dog Video
www.blackdogvideo.bc.ca