I have a cold. A stupid cold. Not that it should be any earth-shattering type of news or anything, but it's kinda my way of saying that this newsletter might suck a bit (more so than its normal suckiness that is). We had a staff party last Thursday at my house and during the course of the evening I was spouting on about the impossibility of me ever becoming ill, "Ahhh I never get sick!", I blathered on, posturing and strutting about like my immune system was on the outside of my body or something. I even knocked on wood. I knocked on friggin' wood! Isn't that supposed to automatically disqualify me from getting sick? Maybe it was because I was knocking on IKEA wood that it didn't work. IKEA is forever letting me down. Sigh…
Our really big DVD/Blu Ray sale continues unabated at both stores. Just added more films – mostly comedies – to the bin at Commercial and lots of horror added over at Cambie. $5 each or 3 for 12 clams for the DVDS and $8 each or 3 for $20 for the Blu Rays.
New Releases for Tuesday March 5th
The Bay – Barry Levinson (yes that Barry Levinson- Diner, Wag the Dog, Rain Man) comes back from the dead – I thought he was dead – with this cool looking horror number about a small town's water becoming infected with something that makes people dead and crazy. Probably not in that order. 
Collaborator – The always pretty cool Martin Donovan (bunch of Hal Hartley films) writes, directs and stars in this tight little drama/comedy about a broken down writer who's taken hostage by his broken down neighbour, the always pretty great David Morse, who's also a crazy cop fella. Looks to be a pretty good two-hander. No, not that kind of two-hander, perverts.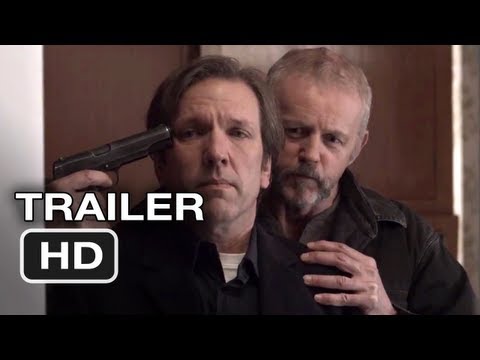 Hara-Kiri: Death of a Samurai – Takeshi Miike seems to single-handedly be trying to revive the samurai genre with this flick following on the heels of his great 13 Assassins from a couple of years ago. Of course it being a samurai tale, it involves lots of revenge, honour and disgrace. Oh, and lots of cool sword-play. Love me some good sword-play! Blu Ray is coming soon.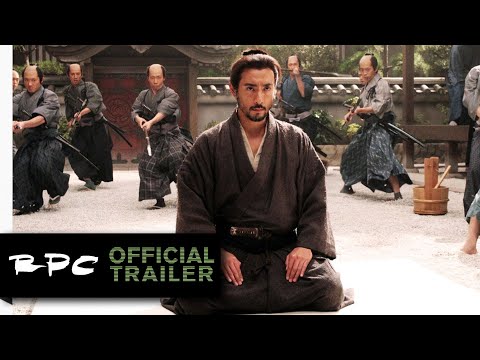 How to Survive a Plague – Oscar nominated doc chronicling the history of HIV and AIDS and the activists who helped turn a death sentence into something manageable and, hopefully, eventually curable. Good job! 
The Intouchables – Much sought after French film about a paraplegic who hires a dude from the projects to help him out. Much misunderstandings and comic hi-jinks with a dash of dramatic understanding, I presume, ensues. This one was a long time coming on the shelves so now everyone can stop hounding us it. (We have no control over what and when films are released – just so ya know) Also on the Blu Ray.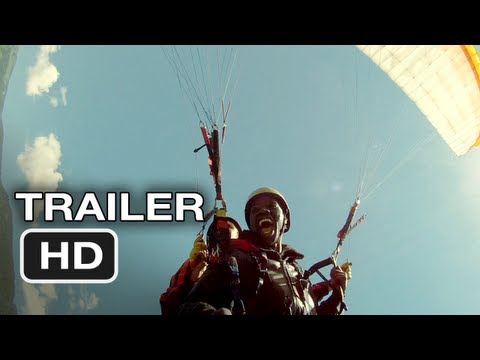 The Loneliest Planet – Award-winning drama tells the tale of a couple backpacking in the Caucasus Mountains with a local guide when something dramatic happens – hand-glider accident? mountain goat attack? Sasquatch buggery? – that changes their relationship. Looks pretty dang interesting.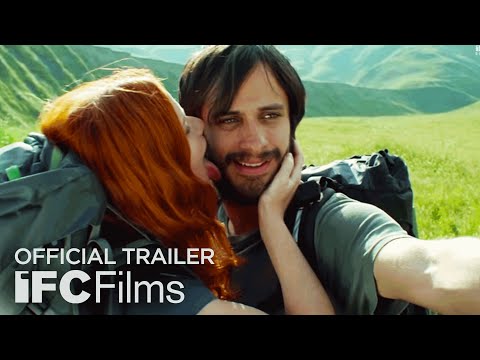 The Master – The great PT Anderson finally makes another movie after 2007's There Will Be Blood. Come on dude, step up the pace a bit. I haven't seen it yet but I've heard some amaze-balls things about it. Great performances abound in this story of a WWII guy returning to civilian life and having problems adjusting. That is, until he meets a creepy cultish leader reportedly based on the creepy cultish leader L. Ron Hubbard. Really looking forward to this one. Also on the Blu Ray. 
Red Dawn – In the "absolutely no reason to remake a mediocre movie to begin with" category, I give you this waste of celluloid. This time out it's the North Koreans are invading the US for some reason. Come on, at least have a plausible enemy. The North Koreans aren't going to be invading anyone anytime soon. They're eating bark over there for Christ's sake! ! Be better if the Canadians were the invaders. Red and White Dawn, Eh! they might call it? Also on the Blu Ray. 
Spiral Season 1– Well regarded French gritty cop thriller TV show along the lines of The Wire, "darker and more twisted than the Wire" it says on the box. That's some pretty good box talkin'! 
Wreck-It Ralph – Excellent animated fare finds a video game villain who sets out on a quest (always a quest in these things) to become a good guy. Much hilarity ensues. Good for the kids and the adults, so I've been told. Also on the Blu Ray.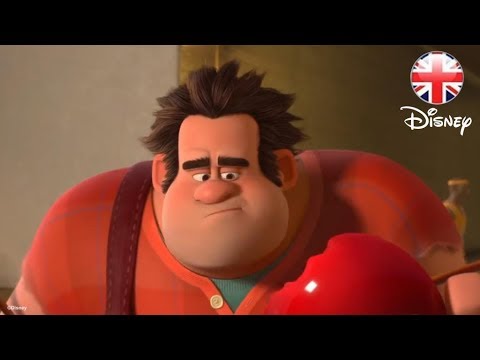 Old Stuff Just In…
Archer Season 1 – Good fun hilarious animated stuff.
Coming Next Week
The Last Gladiators
Life of Pi
Taint
Le Moine
Rise of the Guardians
Smashed
Waiting for Lightening
This mUst be the Place
Kill for Me
A Late Quartet
Recently Viewed and Recommend
The Master
Wreck-It Ralph
Archer
Perks of Being a Wallflower
Skyfall
Seven Psychopaths
Argo
Bully
Game of Thrones Season 2
Holy Motors
Sound of My Voice
Compliance
Robot and Frank
Enjoy your week folks, hopefully the sun will stay around for a few more days. Till we meet again…
Black Dog Video
www.blackdogvideo.bc.ca