I hope that everyone had a real special "Family Day" holiday yesterday! I played some hockey so I had a good time. But seriously, Family Day? That's the best they could come up with? They had a chance to invent a new holiday and give it a cool name and that's what they decided to call it, Family Day. I have a family and I thought that it was lame. Come on people put some thought and creativity into it! If they had asked me I could have given them a dozen or so better names than freaking Family Day. Maybe something along the lines of You're a Disappointment and an Embarrassment Day, Who'll Stop the Rain Day, Sushi Appreciation Day, Wave All Your Fingers at Your Neighbours Day, Manitou Day, Doris Day, Day of the Locusts, Zombie Awareness Day, Public Sleeping Day, Stepping on Lego Day, Hoodie Hoo Day, Day the Earth Stood Still Day, Daniel Day Lewis, Talk Like a Pirate Day, Walk Like an Egyptian Day, Magical Happy Unicorn Day, Pine Beetle Day or maybe Hug a Hobo Day. Just a few ideas.
Hug Me or I'll murder your face!
We're gonna be doing our annual DVD and Blu Ray sell off soon – I want to get it started hopefully sometime this week. I'll be posting when and what and where and why on the Facebook page and the twitter thingy when I do. If you're not signed up, you may want to. Just saying….https://www.facebook.com/blackdogvideo and https://twitter.com/blackdogvideo
New Releases for Tuesday February 12th
Drunk and on Drugs Happy Funtime Hour – Don't really know what this is but I think that it has something to do with the Trailer Park Boys. I have a sneaking suspicion that and there may be some drugs and drinking afoot.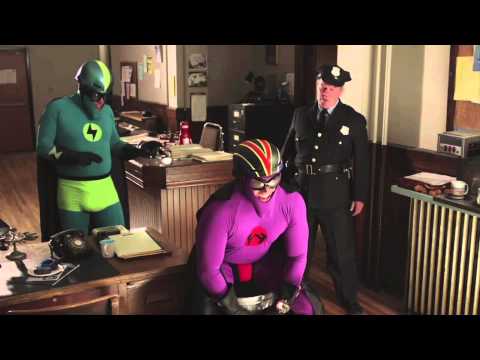 Eye of the Storm – Australian effort directed by Fred Schepsi (Roxanne) starring Charlotte Rampling, Geoffrey Rush and Judy Davis about a mean woman who goes about choosing her time and place to die. Or something like that. Looks very drama-dramedy. 
Hello, I Must Be Going – Sorry, this has nothing to do with Phil Collins. It's a drama/comedy about a young divorcée who moves back in with her parents. Hijinks, I presume, ensue.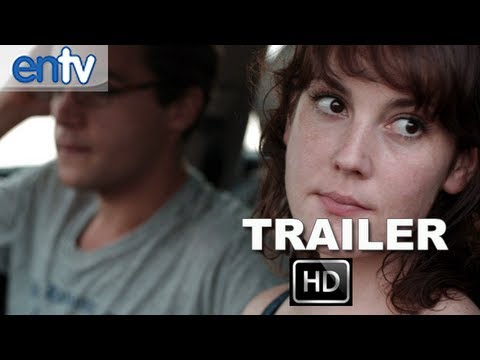 Jedi Junkies – Doc about very dedicated (re: crazy and probably single) Star Wars fans. 
Inescapable – Thriller about a dad who has to return to Syria after being away for 30 years when his daughter goes missing in Damascus. Probably not the best time to travelling around Syria me thinks. Even if you're with Pacey or Marisa Tomei. 
A Liar's Biography: The Untrue Story of Monty Python's Graham Chapman – An animated, factually incorrect doc about the late great Chapman. "Fishy fishy fishy fish!"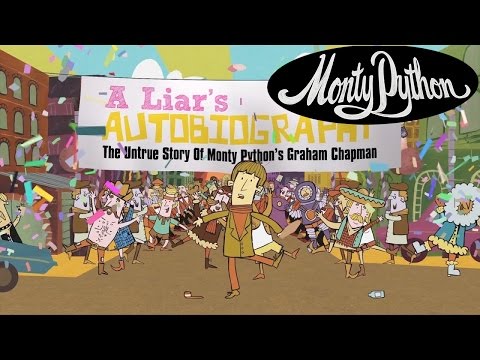 Man With the Iron Fists – Dope kung fu flick that's "off the hook" (actually I have no idea if it's off the hook or not, even with the quotation marks around "off the hook") as it was written and directed by and stars RZA from The Wu Tang Clan. Even has Russell Crowe in it for those of you who like that sort of thing. Also on the Blu Ray 
Robot and Frank – In the future a "retired" jewel thief, the great Frank Langella, gets a robot butler who ends up helping him with his crimes. I want a robot butler! I want a robot butler that does crimes! Guess I'll just have to wait for the future. If not a robot butler, then a monkey butler will suffice. At least one that can tie my skates for me. I hate tying my skates.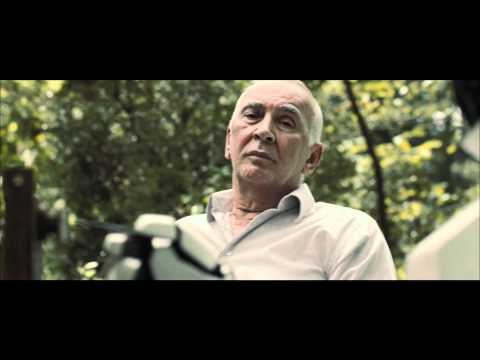 Perks of Being a Wallflower – Most excellent, from what I've heard, coming of age type film about an introverted teenager (Logan Lerman, man I love saying that name. Say it, Logan Lerman. Good times, no?) who is taken under the wings of a couple of older dudes who help him navigate the choppy waters of the real world. Also on the Blu Ray. 
Putin's Kiss – Young girl involved in a type of "Hitler Youth" organization, but the Russian version – the Nashi, starts to question the outfit's motives and tactics when a liberal journalist friend of hers gets beaten up by some Russian government thugs. I've been beaten up by a lot of thugs in my time and I have to tell you that the Russian thugs are the worst.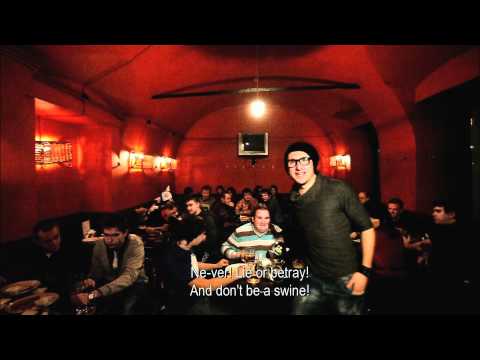 The Sessions – The great John Hawkes is a poor bastard who's confined to an iron lung. But he's also horny and he wants to get laid (for the first time). So he calls up Helen Hunt who gets all naked and grants him his wish. Word has it that this is actually quite an excellent flick. Also on the Blu Ray.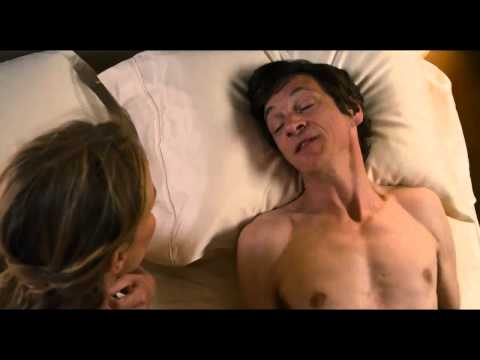 Shameless Season 2 – More great comedy and family drama starring William H. Macy as a boozy single dad. Very good show. 
Skyfall – Ooh! The new Judi Dench movie! Everyone went apeshit over this latest James Bond instalment. Not too sure why. I thought it was just pretty good. The villain, Anton Chigurh, was OK but the entire plot of the movie wasn't really up to snuff for a James Bond film. I want my super-villains to strive for world domination, not just attempt to whack an old lady. Speaking of Judi Dench, there's a scene near the end where there's a tight close-up on her face. I saw this film in the theatre and the angle that this scene is shot at you can see right up her nose. I swear I could almost see her brain. It was so large on the screen I half expected to see someone folks spelunking in her nostril. All that said, it's still worth a look, if not just for the opening sequence alone. Also on the Blu Ray.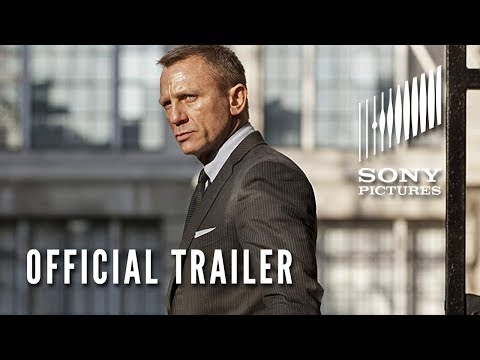 Sushi Girl – Crazy sounding film about a guy just released from prison, some thugs who want a pile of missing loot and a naked girl that they eat sushi off of. Sounds good, no? What if I said it had Tony Todd and Mark Hamill in it? Interested now? 
Silent Hill: Revelation – Lame looking horror number about a girl looking for her missing dad in a spooky alternate reality type of town. I've been looking for places for a good road trip but I can never find any good spooky alternate reality towns. This just may be my ticket! Also on the Blu Ray.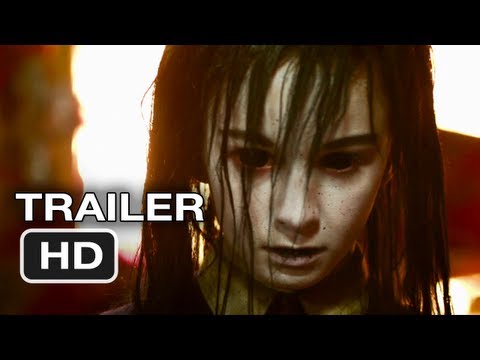 Weeds Season 8 – The final season for the pot friendly crew. Good stuff! 
Old Stuff Just In
Trust (Hal Hartley)
Existenz – Blu Ray
Coming Next Week
Game of Thrones Season 2
The Thieves
Sinister
Seven Psychopaths
Atlas Shrugged Part II
Anna Karenina
Argo
BattleStar Galactica: Blood and Chrome
The Citadel
Small Apartments
Holy Motors
Prenom
Recently Viewed and Recommended
Sound of My Voice
Skyfall
Perks of Being a Wallflower
Compliance
Robot and Frank
End of Watch
Homeland
Paranorman
That's it for this week folks. Hope you have a safe and happy next 7 days. Till we meet again…
Black Dog Video
www.blackdogvideo.bc.ca